Men's Fashion
Gifts for
Every Budget.
If a Suit or
Formal Jacket is
beyond your
Gift Budget,
how about a
Shirt, Vest, or
Neck Tie?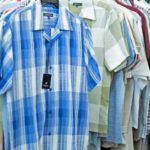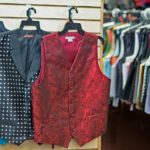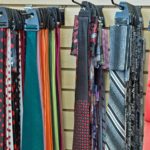 We also have
Gift Sets with
Shirt and Tie
together.
Let us help you
find the
perfect gift
for you to give
Him.
START YOUR CHRISTMAS LAYAWAY TODAY!
Now's the time to start planning for Christmas. Our convenient Layaway Plan allows you to put a small amount down, and make regular payments. That way, you aren't hit with a large bill all at once.
All Your Men's Fashion Needs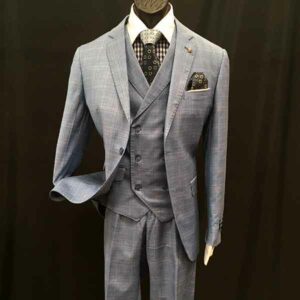 You know you want to get some great men's fashion gifts for your loved ones for Christmas.
Now's the time to start planning. Pay a little at a time and, by the time Christmas season comes, it's all paid for. No post-Christmas bills to dread.
Come into Men In Style Orlando and browse our great and varied selection. We have men's suits in designs ranging from the most conservative to ones that make a dramatic statement. What color, what style, what material, what pattern and what size?  Let us help you find the suit that you'll give this Christmas, that matches the personality of that special guy.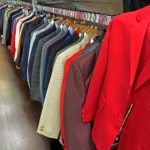 Does he need that suit for work, for church, or the special occasion he so often attends? You can trust that we have the style and size that he'll need.
And don't forget the boys in the house. We have suits, shirts and ties that will make them the hit of church or that special event. Maybe it's his first suit. Or maybe it replaces an old one. If you start your Layaway now, that suit will be paid for by the time the Christmas season rolls around.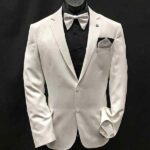 Formal Jackets
For fancier occasions, check out our Formal Jackets and Tuxedos. With our Layaway, you'll have his formal wear in time for those Christmas parties, church and the club.
And many of our suits and formal jackets have matching or complementary dress shoes.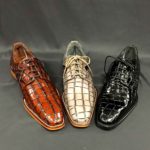 We have a wide variety of leather, metal-trimmed and exotic leather shoes. Even if you don't have the cash flow now for that Christmas fashion gift, a Christmas Layaway account at Men In Style Orlando allows you to hold the exact size and style he wants, making sure it doesn't get sold to someone else.
Casual Outfits
We also have a wide selection of dress shirts, vests, neck ties, bow ties and even socks. Our Dress-Casual outfits make great gifts, too, for Casual Friday or more informal occasions. Make sure your selections are all included in your Men In Style Orlando Christmas Layaway account.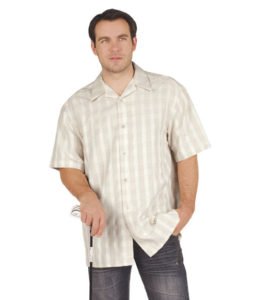 How Christmas Layaway Works
Once you've selected the item(s) you want to put on Layaway, pay us just 30% and we'll hold those items, to be sure they aren't sold to someone else. Then pay us what you can, over the next 30 days.*
* See store management for potential restocking fee and cancellation policy.
A
Men In Style
Gift Card
is the
Perfect
Gift,
If You
Don't Know
His Size.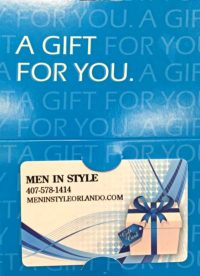 Available in any amount
you wish.
Stop by today!